Starting 20 May 2012, listeners to Good News in the Morning have been treated to a brand new group of Godly presenters, filling the shoes of Rev. Dr. Allen Churchill, and the late Rev. Donald Crisp. They are:
Rev. Brian Wilkie . . . . . . . St. Andrew's United Church, Rockland
Rev. Juliet Schimpf . . . . . . First Baptist Church, Perth
Rev. George Sinclair . . . . . Church of the Messiah, Ottawa
Rev. Brian Russett . . . . . . Sunnyside Wesleyan Church, Ottawa
We are very excited about the beginning of a new chapter of GNCM, and we invited you, our radio audience, to join us for an opportunity to meet all four on 22 June 2012.
Meet the New Preachers
as they celebrated joining forces to present Good News in the Morning
7 pm, Friday 22 June 2016 at Bethany Baptist Church, 382 Centrepointe Drive, Nepean

The evening turned out to be special indeed. There was barbershop music from Papa's Friends (extracted from the Capital City Chorus), brought in by Brian Wilkie, who is one of their members.
Watch Pappa's Friends with some of their music.

Alma and Allen gave us an update on Don Crisp's health, with prayers.

By the end of the evening everyone present was extremely comfortable with the four who will carry the Good News torch into the future. Click their pictures below to hear their testimonies.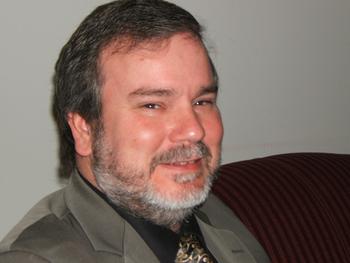 Rev. Brian Wilkie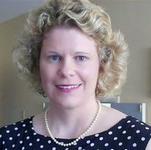 Rev. Juliet Schimpf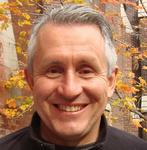 Rev. George Sinclair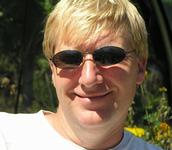 Rev. Brent Russett

We ended the evening with a Reception where all mingled, and enjoyed great refreshments.Poster Church Bulletin

For further information, contact Allan and Alma at 613-283-4546, E-mail almachurchill(at)gmail.com
---
An evening of thanksgiving
in honour of Allen Churchill's faithfulness
to Good News in the Morning
Saturday 24 Sept 2011 at 7 pm, Bethany Baptist Church, 382 Centrepointe Dr.

For several months now The Reverend Dr. Allen Churchill and The Reverend Donald Crisp have led the CFRA Radio Christian broadcast "Good News in the Morning" in partnership. However, after eleven and a half years, Dr. Churchill will no longer be preaching on the programme although he may be speaking periodically for short periods of time. In honour of Dr. Churchill's faithfulness to the Good News Christian Ministries and the radio broadcast we invited listeners to a special evening of thanksgiving, praise and appreciation featuring the music of Jim Jarvis and Tara Lee Ferguson. The event was held at Bethany Baptist Church, 382 Centrepointe Drive, Nepean, Ontario on Saturday, September 24, 2011 at 7:00 p.m. There was a reception following, thanks to the good folk at Bethany Baptist. May we take this opportunity to thank you again for your prayers and financial support in helping us to continue this important ministry.

See the pictures, courtesy of Gordon Craig
Download a Church bulletin insert.
---
Broadcasting the Good News
Saturday 4 June 2011 at 7 pm

You were invited to a special spring event to celebrate Good News as Rev Dr. Allen Churchill and Rev. Don Crisp shared their personal testimonies, and we were thrilled by music from the (Vanessa) London Trio Plus, and the Bromley Road Baptist Lady's Quintet. Long term listeners Ellard and Kathryn Perry also spoke most movingly about why they tune in faithfully every Sunday at 6:30 a.m. to CFRA.
Venue: Bromley Road Baptist Church
See Full information.

Watch the video: HD / stereo Regular Photo montage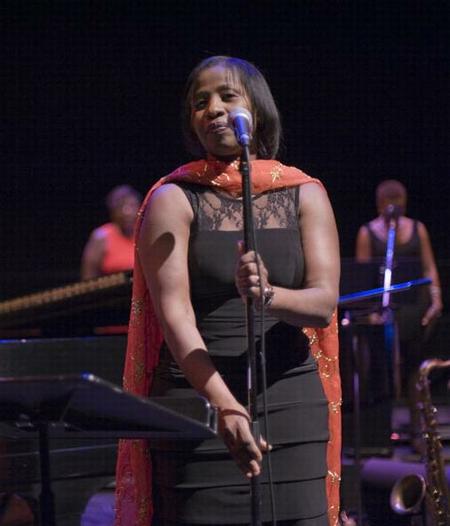 Vanessa London
---
Partners in the Gospel
Sunday 7 November 2010 at 7 pm

Good News Christian Ministries invited all to a special evening with The Rev. Dr. Allen Churchill and The Rev. Donald Crisp, Partners in the Gospel, as they celebrated joining forces to present Good News in the Morning.

The venue was St. Timothy's Presbyterian Church, 2400 Alta Vista Drive, Ottawa (thank you St. Timothy's). Poster. Allen spoke of the genesis and enduring power of Good News in the Morning for so many Ottawans, and increasing numbers of world-wide listeners, and the vision he received of Don as his potential partner. Don responded with his joy at having to chance to join the ministry and bring the Word via radio to our listeners.

Special Music was sung and played by Ottawa music icon Rev. Ernie Cox and Vanessa London, and the Ottawa Christian Chorale. These artist delighted the audience with their contrasting styles and glorious voices. When all present joined together, with Ernie at the piano, in Great is thy Faithfulness we heard and saw how hymns can be performed to perfection (with three key changes).

Afterwards we all joined for really good refreshments and a good opportunity to chat and reminisce (eg Ernie playing in Sneezy Waters' band in 1978).

See more of Richard Bendall's pictures.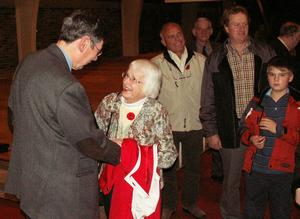 Photos by Richard Bendall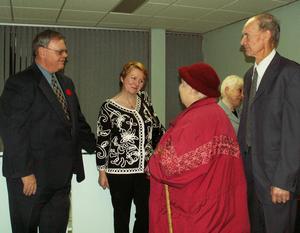 ---


Don Crisp's first broadcast on GNITM
27 June 2010
The Rev. Donald Crisp delivered his first talk on Good News in the Morning today, introduced by Rev. Dr. Allen Churchill. The subject of his talk (heard all too rarely from pulpits these days) was "His blood, shed for you and me." Allen will be back next week, but Don will be sharing the considerable workload in future months. We on the board of Good News Christian Ministries (as it will shortly become) warmly welcome Rev. Donald Crisp, senior pastor of First Baptist Church, Smith's Falls.
---
10 year anniversary of Good News in the Morning
24 May 2009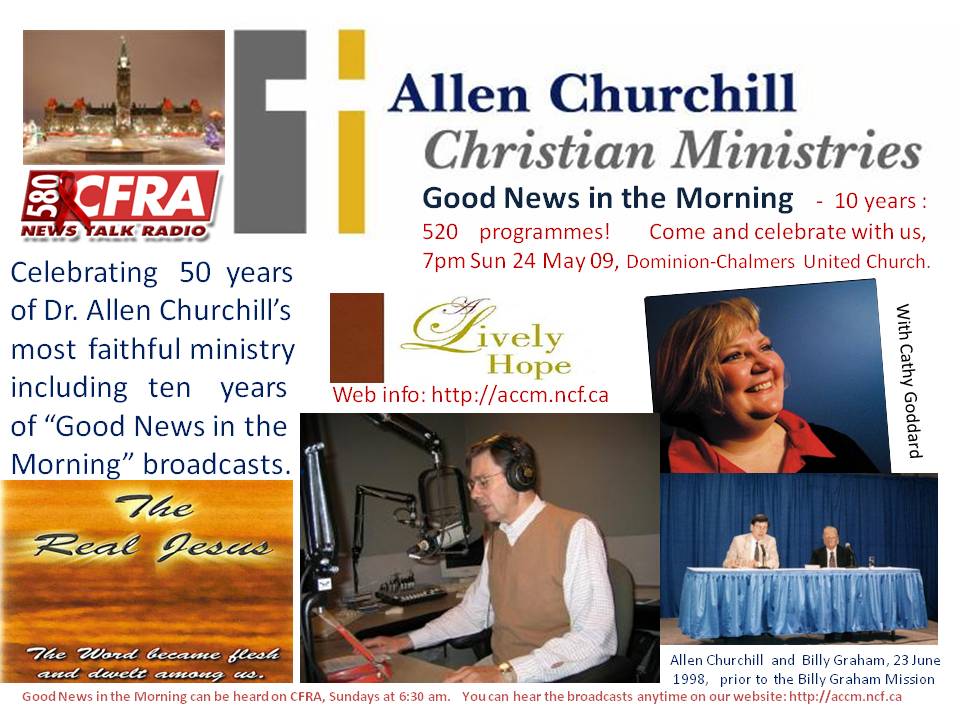 On 7 March 1999 the first broadcast was made by Allen Churchill of a new program of words and music, bringing a Christian message of hope and encouragement to those who are looking for an intelligent, meaningful and spirited approach to faith and to life. On 24 May 2009, from 7 pm to 8:30 there was a special event at Dominion-Chalmers to mark 10 years of uninterruped weekly broadcasting - 520 times that Allen has faithfully constructed little gems of Christian wisdom and hope, which have inspired so many and continue to do so. This was a celebration by his listeners, the ACCM board of directors, and CFRA. Included in the musical content was Cathy Goddard, the Ottawa singer whom Allen features regularly on the show. Steve Madely and Jack Derouin spoke for CFRA. Rev. Doug Ward brought tribute to Allen. The Dominion-Chalmers Choir sang, and Alma Churchill spoke and sang. Deborah Gyapong spoke of his role in Christian communications in a secular world.
Listen to her here:

The pictures Video montage Poster 1 (.pdf Colour) Poster 2 (.pdf B & W) Poster 1 (.ppt Colour)
---
Trevor Baker concert
Allen Churchill Christian Ministries presented Christian country artist Trevor Baker in concert 16 September 2007 at Glen Cairn United Church, Kanata.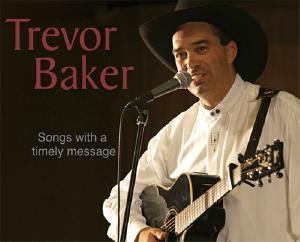 ---
Improvement to the quality of the on-line version of Good News in the Morning
As from Sunday 19 August 2007, those who listen to Good News in the Morning on one of our Internet links will notice a significant improvement in the quality of the audio. CFRA is making the broadcasts available to our webmaster as an MP3 file, which he then streams as before. Not only does this bring fidelity to the music spots in the show, it provides them in stereo - which is not available to our AM listening audience.
---
A Festival of Faith
Friday 5 May 06, Westboro United Church, 450 Churchill Ave N, Ottawa
In celebration of what God is doing with this ministry, we held a spectacular evening of words and music - a Christian message of praise and thanksgiving. Copies of Dr. Churchill's new book, A Lively Hope - transcripts of 15 of his Good News in the Morning broadcasts - were available for purchase.
---
First Board Meeting
The first board meeting of The Allen Churchill Christian Ministries (now The Good News Christian Ministries) was held in Kanata on November 2, 2004, attended by most of the board members listed at "Who we are."
Board meetings are held approximately every six weeks.
ACCM applied for charitable status as an unincorporated non-profit organization following the first meeting. This was granted with an effective date of January 1, 2005.